BOOK TEASER
Paul Driver dribbled to the top of the key, looked right and left while keeping his dribble. He popped a three-pointer over Sara Hops, the woman defending against him. Sara took the inbounds pass and threw the ball the length of the court to a streaking teammate for a breakaway layup. Pickup games were a steady habit for Paul and Sara. She had played for a college team. He had played pickup games since he could walk. Their playing together began a few months before this day. They met during a game while playing against each other. After they bumped each other accidentally a few times, the mutual attraction became obvious to both of them.
Paul's last name, Driver, may have contributed to his identity as a slasher. He loved to drive to the basket and finish with a scoop or hook shot. If the way was blocked or a teammate was wide open, Paul dished out an assist with a behind-the-back, a lob, a wrap-around or a bounce pass.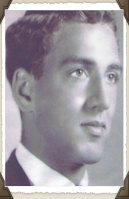 Sara's last name, Hops, was the same as a word used on the streets among ballers to indicate that a player could jump. "She has hops" was said about Sara in jest because of her name, but it was also the truth. Sara was a leaper. She won the district high jump competition three years straight in high school. Her vertical leap of three feet helped her to pull down rebounds over taller players and shoot jumpers easily over defenders her own size.
Paul invited Sara to have coffee after the pickup games ended one day. She agreed enthusiastically. In a typical game of basketball there are hundreds of moves, shots, rebounds and defensive plays. In a close game there may be one or two moments that make the difference in winning or losing the game. Both Paul and Sara had made their share of buzzer-beater shots to win games. When the game was on the line at the buzzer, they wanted to be the one to take the shot to win the game. They seldom missed that shot. Being clutch players in several games that they played with or against each other over a few months, they felt some affinity for each other.
Like a player seizing the opportunity to take their best shot before time ran out, Paul asked Sara to meet off the court before she disappeared from his life. Players came and went in pickup ball. Some played for a while at a particular gym and then disappeared when they changed jobs or residence. Sara might walk out of his life without Paul seizing the moment. So, he took his best shot by proposing coffee after hoops.
---
Around the Twin Cities, there were hundreds of players who had similar stories. They showed up at noon, early morning before work, or in the evening to play against others who shared their hoops habit. Clearly, some came to prove something. There were "tough guys" proving that they were real men. There were "old guys" proving that they had not lost it yet. There were women proving that they could play with men. Most, however, had come to have a good time and to get some exercise. Competition was usually intense, but the mood was usually more jovial than hostile. .

There were exceptions. Some gyms had closed down the pickup basketball games after young guys with excessive testosterone started fights with other players. There were racial tensions in some gyms more than others. Weapons were brought to a few games in poorer neighborhoods. However, this was the exception to a peaceful subculture of pickup basketball in the Twin Cities. Most games were characterized by some bumping, minor injuries and occasional anger and jawing. The best gyms were those where players had played together for years. They had more respect and care for each other than those games that took place between strangers and pickup game transients.
---
As they talked about their basketball histories, Paul and Sara had many other thoughts running through their minds. Paul was enamored with her game, but he was even more attracted by her strawberry-blond hair, her sparkling green eyes, her self-confidence and her radiant smile. Sara was impressed with Paul's scoring and his moves, but she was more impressed by his deep voice, his cool blue eyes and his upper body muscle definition. He was a little taller at six feet than Sara and twenty-five pounds heavier at 170.

As they had their fill of coffee and almond croissants, Paul asked Sara if she would have dinner with him a few days later. Both lived in Galtier Plaza apartments twenty-five floors above several fine-dining establishments. He had lived there for three years since he graduated from college. She had moved in just recently. It was the athletic club in his building with pickup basketball that attracted him to the place. He could roll out of bed in the morning, take the elevator to the Club, fall into the hot tub, play pickup basketball to start the day and play again at noon or in the evening. From his apartment, he could see the rooftop pool, tennis courts, running track and outdoor basketball court. It was Heaven for an athlete like Paul. Her apartment faced the Cathedral, Minneapolis and downtown St. Paul.
---
Sara agreed to dinner, and they politely parted company with broad smiles and warm hearts. Returning to his apartment, Paul sat on his balcony overlooking St. Paul and the Capitol building. He imagined a future with Sara. They could raise basketball-playing children together. That was his first thought. He laughed about that being his first thought. Most guys would have more passionate thoughts than that. Being addicted to pickup games made him different from most guys. He thought of hoops before passion. Sara was not much different. She was obsessed with basketball too. That made Paul think that they might be a really good match.
---
Both talked about the need for someone to love them unconditionally, passionately and faithfully. Neither had actually met anyone yet who seemed capable of doing this. Both spoke about needing someone who could encourage them, take great interest in their projects and avoid being critical of their shortcomings. Neither wanted someone who would be possessive, excessively jealous or domineering. Both wanted someone who would not require a lot of social maintenance. They should both be able to have friends and not be too dependent on each other. It was clear that they had similar images of the love for their life. Neither had met anyone like this yet.
---
Paul rolled out of bed at 7:30, grabbed his gym bag and staggered to the elevator. He slid into the Jacuzzi at the club. Ten minutes of heat and bubbles made him feel like moving more vigorously. He dressed for basketball. Most of the early morning group of guys worked downtown. They came to play, shave and shower before work. It was a great way to start the day. Paul had read that it could be a dangerous way as well. Jump-starting the heart in the morning was not very safe for some people. The risk of a heart attack was higher than at other times in the day. One of the early morning guys had died of a heart attack. Paul had played with him hundreds of times. He felt a sense of loss and believed that it was a warning to others. It was just too close to home. The warning did not stop Paul from playing in the morning, however. He just thought that it would be a great way to go, doing something that he loved so much.

Paul usually laughed his way through the first game. He was so stiff and sore from games the day before that he could barely move. Eventually, his legs loosened up enough to get some rhythm and he moved better. It was hard to explain his attraction to playing so early in the morning. Paul loved basketball to the point of addiction. He had become addicted to the praise for a good pass, shot, steal, rebound, move and defense. Maybe no one said anything about it. He praised himself. It did not seem to bother him too much that he succeeded about fifty percent of the time and failed fifty percent of the time. The positive feelings negated the mistakes. People who are addicted continue to do these things that hurt. They cherish the high moments so much that they are willing to tolerate the lows, the pain and the torture.

Paul loved the high that he felt a few hours after a good workout on the court. He also enjoyed the deep sleep and naps that he took in between games. He enjoyed the company of the guys, the feeling of belonging and the focus that playing gave to his day. He could tolerate hard work in his job, knowing that he would be able to play later.
---
As the sun was turning into a bright red ball, they rode along the Mississippi River bike trail. A couple rowing teams were racing on the calm surface under the Wabasha Bridge. They turned onto the road leading to historic Irvine Park. With one foot on the bike pedal and one on the edge of the fountain, they enjoyed the mist and peaceful beauty of the park. After a race up the steep hill, they pedaled slowly past the Cathedral, the History Center, the Capitol and then down the hill and into Rice Park. They got off their bikes to sit on the edge of the fountain. Wedding photos were being taken nearby. Paul took out his camera and snapped several quick shots of the Landmark Center, the Ordway, the Saint Paul Hotel and the World Trade Center Tower. He took photos of Sara in various funny and attractive poses, and a few shots of both of them with the timer.
---
Waiting for the moment proved to be so right for both of them. Sara was so sure that this was the dream image of love that she had for so long. Paul was convinced by the ache in his stomach from missing her for a couple hours that he was deep over his head in love. They woke late in the morning after a very late night. Paul fixed omelets and toast, Hazelnut coffee, fresh-squeezed orange juice, and sausage. Sitting on the balcony ten floors above the pool, they watched sunbathers and swimmers, tennis players and joggers enjoying the rooftop on a Saturday morning. Eventually, they joined them at the poolside to read books and soak up the sun, sit in the Jacuzzi and wrestle in the pool. Neither could remember feeling so happy, so much in love or so hopeful about their future.
---
In some ways, their relationship with others in a pickup game was shallow. That was the nature of the word "pickup." It meant little attachment, no future and no commitments beyond the gym. The longer they played with the same people, the more they came to know about those people. When someone was missing for weeks, people noticed and welcomed them back. The missing person was greeted with questions about where they had been and what had happened to them. Upon returning after an absence, players felt like they made a difference in the lives of others who cared about them. Maybe this was not true about people at all gyms, but it was true about the people in the pickup games where Sara and Paul played during the week. They felt a sense of community. Thus, it was very fitting that they sent out engagement announcements to thirty of the people from their pickup games.
---
Sara took her two months of recovery from the broken nose to study the factors that contributed to the absence of women from pickup games at Twin Cities gyms. Paul helped her to develop a new venture in consulting with gyms about their pickup games for women. Sara concluded that most gyms had more than enough guys to fill two courts at noon and in the evening. Among the hundreds of women she interviewed, the most common conclusion was that the guys played too rough for the women. A separate but equal program would be her eventual goal for all gyms that used her consulting services. Eventually, she would seek to put pressure on many gyms around the country to provide equal programs for women's pickup basketball games.
---
After the wedding, they moved from Galtier to Bloomington. Sara had worked with three clubs in Bloomington to include women in the pickup game schedule. She picked the best club of the three for pickup games. Their new house was in a great neighborhood with a big yard, nice neighbors, hiking and bike trails. Schools were excellent for the children they would have before long.
---
Three months later, Paul sent out ecards by email with a stork flying across the card to announce their due date as April 24th. Weeks later, they emailed the first photo of their baby girl. After wrestling with names, they settled on Cheryl Nancy Driver-Hops. While it could just be a name, Sara was enamored with the playing careers of Cheryl Miller and Nancy Lieberman. They were both on TV a lot and in front of the public often. Sara did not plan to pressure Cheryl to become a basketball star, but she would give her opportunities and help if Cheryl wanted it. Sara pointed out the position of Cheryl's hand in her first photo and shouted to Paul, "Look at the way her hand is curved like she is following through on a shot!"
---
When Cheryl was two, Paul and Sara had their second baby girl and named her Lindsay. She was also named after a star player on their wall of fame. When Lindsay was two, they had another girl and named her Ann – yes, named after a baller on their wall of fame.
---
Paul and Sara wanted to instill these feelings in their girls as they learned the game. They wanted it to be so much fun that they would keep coming back to it for exercise for the rest of their lives. However, there would come a time when they also needed to help them to learn some emotional skills for being competitive, courageous and tough. They would play against others who used trash talking to intimidate and who played rough. Both Paul and Sara had learned to stand up to others who played this way. They had developed adequate emotional strength and self-confidence to play their game and not back down. This would be an important skill set for the rest of life as well. Quitting, backing down and running away from a challenge were not options for this family. It might take years for Paul and Sara to teach this to their children, but they believed that it was one of the most important things that basketball could help them to learn.
---
Basketball brought Paul and Sara together with their kids for fun and caring. It was an activity that might result in longterm basketball careers for the girls, but far more important was the joy and fulfillment of the family time that it provided for them all.
---
Cheryl smiled and hugged Sara, "No, mom, you have created a happy person. Basketball may be what I love doing right now, but I will also love my career, my schoolwork, my husband, my friends, my family and my children. You taught me how to love doing whatever I do. Thanks, Mom!"
---
Injuries were frustrating for everyone in the family. When Paul suffered one of many foot or ankle injuries, he gained weight. He could usually still play golf, ski or swim. However, it was the intensity of running with the guys for two hours that kept his weight and moods under control. When he was off the court for more than a few weeks due to injury, Paul picked up a few pounds, became irritable and was depressed. These responses to being out of the gym worried him that he might have to stop playing pickup games some day. Consequently, Paul often played injured and took longer to recover. After suffering a broken bone in his left foot and subsequent tendonitis that took three months to heal, Paul started writing daily. This proved to be good therapy for his moods but no help in his weight control.
---
Paul had been talking with Sara over breakfast about the depression he felt when he could not play pickup games. Later that morning, Paul called from the hospital. Sara saw the name of the hospital on her caller-id. Her first question was blurted out, "What's wrong! You don't sound well and you are calling from the hospital!"

After a long pause, Paul spoke in a shaky voice, "It's a heart attack."

Trying to stay calm, Sara asked, "How bad is it?"

"Doctors are not sure yet, but it looks like bypass surgery will be needed," he said. "At the least, there will be an angioplasty."

"I will drop the girls off with my parents and be there within the hour," Sara told Paul. They talked about a few more details. Then Sara tried to say something and stopped to choke back tears, "Paul, I love you so!"

Paul tried to act upbeat for Sara, "Don't worry about me. I will be right here when you get here. I am going to be fine. Sara, I love you so!"

After hanging up, Paul did not feel so sure. His mind jumped way ahead to worrying about the girls and Sara having to live without him. He had handled the finances, chores around the house and cleaning. They would all have new skills and jobs to learn in his absence. Money would not be an issue for them. They would have more money without him around due to his life insurance policies. He had always made it a high priority to prepare them to be well off financially if he were not there to provide for them financially. Instead, he worried about them not having the intangible things that he felt were invaluable for their emotional health.

Paul wanted them to have his love, his attention, his smiling approval and unconditional acceptance. If he were to die, they might not have an optimistic feeling about the world as a friendly place, as a safe place and as a loving place. They might doubt that God cared for them if God would allow their father to die. They might become bitter and lose that joy that sparkled in their eyes now. They might lose their feelings of joy in playing hoops because it reminded them of moments with their father that they missed. This thought really put some fight back in him. "I have to do this for basketball!" He laughed at the notion that this would be his mission – to save basketball! That thought helped him to have a sense of humor and take his mind off of the thing that really worried him: his children would not be as happy if he did not survive.

While he waited anxiously for Sara to arrive, Paul felt an overwhelming love for her. He wondered what he would do without her if she were to die. He called the gift shop and asked for flowers and a romantic card to be delivered to his room. He wanted them to be there when Sara arrived. He hoped to take her attention off of his anxiety and her own by making this a moment of celebration of their love. As she walked in the door, Sara was greeted with flowers and a card and a broad smile from Paul.
---
Two months later Paul graduated from rehab. He had worked hard and received the go-ahead to return to play pickup. While Paul told himself to have fun and try not to get carried away, he had the time of his life. Friends welcomed him back with amazement that he was even there. To avoid overdoing it, Paul played only one game. It was a great one. While Paul had been shooting on his own, he did not expect to have a hot hand after not playing for eight weeks. No one else expected it and they left him open for the first two three-pointers. Running the floor with the young guys, Paul filled the lane for two quick layups. The score was 10-0 and Paul had all the points. He was wondering if this game were fixed or if it were a conspiracy to make him feel better about the heart attack. After sharing the ball and making a few assists, Paul was fouled on a shot. He felt better about that. The foul made him feel like one of the guys again. Falling to the ground from the contact, Paul kept his concentration on the board as he threw up a hook shot. The guys went wild and gave him high-fives after his shot caught the board just right and caromed into the basket. Paul scored half of the points in his comeback game. He would never forget that game or the friends with whom he played.
---
Changing his diet was a challenge for Paul. Instead of eating anything without reservation, Paul ate low fat, fewer calories and avoided cholesterol. Instead of exercising only in pickup games, Paul spent more time on aerobics and weight machines. Another change in Paul's life made him a happier person and less prone to depression. He and Sara took more time together, going out on periodic dates without the girls, reserving time to talk and being more romantic. Paul felt that the heart attack was a wakeup call for his health, his marriage and his children. It probably saved all three. He heeded the warnings and adopted a heart-healthy lifestyle. His marriage improved dramatically as he and Sara recognized that they had been drifting apart. They grew closer together again. The relationship with his kids was changed profoundly. Sensing their feelings of being closer, Paul spent more time with them to reassure them and to treasure their precious moments together.
---
Ann and Lindsay were driven to play basketball. They did not need much encouragement from Paul and Sara to hang out at the gym at every opportunity. Perhaps their greatest encouragement was hanging out with Cheryl and watching her play, playing with her and wanting to be like her. Ann was a slick shooter. She practiced her stroke from favorite spots along the three-point line. She had a quick release and could shoot behind a screen. She was taller than most and could see over the screens easily.

Lindsay was a ball handler and a slasher, like her namesake. Defenders helped out to cut down the driving lanes when she faked and drove quickly around her own defender. If she drew a double or triple team during her drive, she dished assists for easy layups by her teammates. She led every team she played on in assists, three-pointers and playing time. When she was not running the floor, she was running on the stairs, the track or a treadmill. She was always the best-conditioned player on the floor. Neither Paul nor Sara took any public credit for her drive. Lindsay was driven from within to play hard because she loved the feel of the endorphin rush afterward, the adulation of her teammates and fans and the joy of playing. Privately, Paul and Sara took some pride in the way they had helped to create this inner drive by helping the girls to focus on the joy and not their mistakes.
---
Sara felt compassion for Karen, who had been placed in foster care until her mother could be located. For three months, Karen spent a lot of time staying over and blending in with the Driver-Hops family. She lost weight, developed better attitudes and started to find more friends. People felt compassion for her because of the national press attention. Getting away from her father's abuse probably saved her life. Her mother, Jane, had run away and fell in love with a man in California.

When Jane saw the national news about her husband and daughter, she did not want to let this ruin the new life that she had found. She did not tell her new love about it until the day that a social worker showed up at her door with a female police officer. Social services had tracked her down and hoped to reunite her daughter with her. Being discovered helped Karen's mother to bring it all out in the open, to get a divorce, to get married and to bring Karen to live with them in California. They both thrived in California in their new life without Fred. Their location would be a well-kept secret and Fred would never find them.

This incident had a deep and lasting impact on the parents of kids in the program. There was very little yelling at kids or the referees after Fred was sent to jail. Instead, parents encouraged kids by clapping for them more vigorously no matter what happened on the court. When girls came out of the game, they were greeted with applause. Coach Hanes received emotional support from parents through cards, phone calls and words of appreciation after games and practices. She considered quitting when the police got involved. The pressure was more than she had bargained for when she volunteered to coach. Several parents pledged their support, took her out to dinner and became close friends. In the long run, Coach Hanes decided that it was a turning point for her, the team and the parents. One would not have asked for such trouble, but it did help the team to grow closer together. They played together better as a team as well.

The subculture of pickup games has been widely recognized in books detailing places to find a game, movies about particular places where pickup games occur and news coverage of the phenomena surrounding them. While the general idea is the same, the manifestations of it are infinitely varied because of the personalities of the people involved. Race, culture, income, age of the players and location of the gym or playground had a lot to do with the nature of the pickup game subculture. In fact, it might be said that there were many subcultures within the general subculture of pickup games. Paul told Sara stories about many of the personalities at his current Club.
---
"All of this should translate into a hot love affair. I know that. Many women respond to such security with boredom and indifference. That is not the reason for my lukewarm reception for you. As I explained last night, my reservation is about giving away my heart and my head when I am worried that it might hurt too much to lose you."

Paul held her hand as he rocked, "You are the light of my life. When I watch you with the girls, I am amazed by your patience with them. You understand things about their world that are a total mystery to me. You get down in the trenches with them, feel their pain and help them to work their way out. I just want to say a few words to dismiss their feelings. You understand them, respect them and value the girls' feelings. I worry about what I could possibly do to fill that void if you were not around to do that for them. When you are gone and I am alone with them, it is wonderful to feel close to them. That feeling dissipates a little when they suddenly say, 'I miss Mom!' It also makes me happy to know that you are such a blessing in their lives. It just scares me to think how much they would miss you if you were not there."
---
With more scouts in the stands in her senior year, Cheryl took her game up a notch. She already had a pile of scholarship offers on her desk. There was no doubt that she would have many options for where to play. Having proved herself as a scorer, Cheryl worked harder on her ball handling, passing and rebounding. Lindsay was also a starter, even though she was only a sophomore. She and Cheryl knew each other's moves, hand signals and thinking. They could anticipate what the other would do next. With a slight look right and then left, Cheryl signaled for a back-door play. Lindsay came out. Cheryl faked the soft bounce pass in front. The defender bit and lunged forward to anticipate an easy steal. Lindsay spun around and toward the basket for a back-door bounce pass and the easy layup.
---
Time out was called. The Eagle starters went back into the game. "Take it! Take it! Take it!" rang out from the Eagle fans again. The tallest Eagle inbounded the pass against a tenacious Patriot press. Lindsay set a strong pick for Cheryl, who raced toward the ball, took it on the fly and dribbled through a double-team. Two defenders switched off of their players to intercept Cheryl at midcourt. Seeing a teammate wide open at the top of the key, Cheryl threw a high pass over the onrushing defenders. Without slowing down, Cheryl streaked past the defenders and toward the top of the key, filling the right side of the lane. The Eagles had a three-on-one advantage. The ball handler at the top of the key bounced a pass to Cheryl, who put up a scoop shot while laying out almost parallel to the floor. She held the ball far out in front of her and under the outstretched arm of a taller defender. A second after the ball slipped through the nets, the buzzer sounded and the fans streamed onto the court, chanting, "Take it! Take it! Take it!"
---
After returning to Minnesota, Paul and Sara headed for Lutsen for a few days of skiing and staying in a room they had found years before. It was a romantic place to which they had returned a few times to revitalize their romance. Hawaii reminded them both that they were long overdue for a romantic trip. Since the high school basketball season was over, the girls were eager to spend more time hanging out with their friends and getting a break from hoops. Sara had been a surrogate parent to several friends of the girls for overnights. It was time to cash in on the investment. The girls had no trouble finding willing surrogate parents for a few days.

Settling in to their Chalet Suite with a fireplace, Jacuzzi and view of Ullr Mountain, Sara cooked Blueberry-Cream Cheese Crepes with sliced bananas on top. They drank Mimosas out of Waterford crystal goblets while sitting in the Jacuzzi. A crimson sunset made the mountain appear to be on fire. Paul held Sara's hand and talked softly into Sara's ear as he nuzzled into her neck to be heard above the loud bubbling of the jets, "I am so grateful to you for our wonderful life together. Our girls are such a joy. Thanks for all that you have done to make them so worthy of our pride. Our parents are so supportive. I could not imagine life without the elegance, compassion and artistic talents that you provide. You are the light of my life. I love you so much!"
---
Lindsay picked up new projects wherever she saw people who needed a little more help and blessing in their lives. The compassionate pickup games of her parents' helping others had been the learning ground for Lindsay, just as they had been for Cheryl and Ann. Paul and Sara were proud of their daughters because they were hoop stars. However, they were most proud of them because they had grown into caring and compassionate women who learned to appreciate their own blessings by blessing the lives of others - by picking up people who had fallen down. These were the real pickup games that Paul, Sara, Cheryl, Lindsay and Ann played with all their heart.